October 30, 2017 By Susan Duclos AllNewsPipeline.com
There is a reason the liberal media are blaring hundreds of headlines screaming about the charges filed against former Trump campaign chairman Paul Manafort, by Special Counsel Robert Mueller, despite the acknowledged fact that all charges against Manafort stem from actions that occurred before the Trump campaign even started, and it is only partially in order to connect anything "Russia related" to President Trump…. the real reason is to avoid, distract and ignore the very real investigations now occurring into the Uranium One scandal and Trump dossier scandal,  and the part that Robert Mueller played.
OBLIGATORY MANAFORT INFO

Before getting into what the MSM is not reporting, a brief rundown on the Manafort information. 12 counts have been leveled against Paul Manafort, and despite headlines from liberal media outlets, they all stem from Manafort's business dealings, and not his work on the Trump campaign, most from before the Trump campaign ever kicked off, which can be seen in the indictment itself, here.
Via the BBC:
The charges against Mr Manafort and Mr Gates do not relate to Mr Trump's campaign but to the alleged concealment of payments from the pair's Ukrainian business dealings up to 2016.
The same information, in one form or another is provided in most the reporting, but hidden behind the headlines that imply the Manafort charges somehow implicate President Trump in some type of Russia collusion, despite the indictment itself negating those claims.
Two more quick points on the Manafort charges before getting into what is happening behind the scenes that the media is absolutely freaking out about in private, while avoiding, ignoring and attempting to distract with the Manafort headlines, because both implicate Special Counsel Mueller is some very shadowy practices and scandals.
First Point: As Jerome Corsi points out, the FBI under the Obama administration obtained a FISA warrant based on information within the now discredited "Trump dossier,"  which was funded by the DNC, the Hillary Clinton campaign and Obama campaign fund, which was filtered through the same law firm that paid Fusion GPS for the dossier.
Remember when President Trump said he discovered his "wires were tapped" in Trump Tower? Manafort had offices in Trump Tower, and months after Trump's initial tweet, it was revealed Manafort was tapped, which is important, because every step of the way, President Trump has given us clues as to what was coming down the pike, which we will show more of later in this article.
The fact that the Obama administration used the information in that dossier, means the FISA warrant itself was obtained illegally, according to Corsi, meaning all evidence gained through those warrants is considered "fruit of the poison tree."
Via Corsi:
On Sept. 19, 2017, CNN reported that U.S. investigators conducted electronic surveillance on Manafort both before and after the election under a FISA court warrant. The CNN article cites only unnamed sources, strongly suggesting the leak was based on an illegal leak to the press that could end up being traced back to the FBI, to Mueller's Special Counselor office, or to both.
Under the "fruit of the poison tree doctrine" established by the Supreme Court in Fourth Amendment illegal search and seizure cases, the FBI and/or Mueller may have compromised their entire investigation of Paul Manafort by either using the fraudulent "Russia dossier" paid for in part by the FBI, or by illegally leaking information derived from the FISA-authorized electronic surveillance to CNN and other mainstream media publications known to be partisan "Never Trump" mouthpieces.
Read the rest at Infowars.
Second Point: Many may wave away Corsi and Infowars as "conservative" outlets, so the second point from LawNewz, who often appear to be virulently anti-Trump, highlights that in the raid upon Manafort's home, "Mueller's team may have obtained evidence in the raid of Paul Manafort's home that was not covered by the search warrant." Specifically, "documents considered to be covered by attorney-client privilege."
A similar issue came up recently in a case against Wall Street financier Benjamin Wey. A federal judge threw out all of the evidence gathered against him through warrants because the "sweeping" searches of his property violated his Fourth Amendment right. Judge Alison Nathan found that the searches were "grossly negligent" in that they collected evidence that went beyond the scope of the warrant like medical records, and divorce records. In the case of Manafort, it appears that his lawyers warned investigators about the existence of attorney-client privileged documents and memos. If investigators didn't take the proper precautions to avoid collecting these documents, they could be in trouble for violating Manafort's constitutional rights.
It also appears that Tony Podesta is being targeted, as he just stepped down from his lobbying firm amidst the Mueller probe.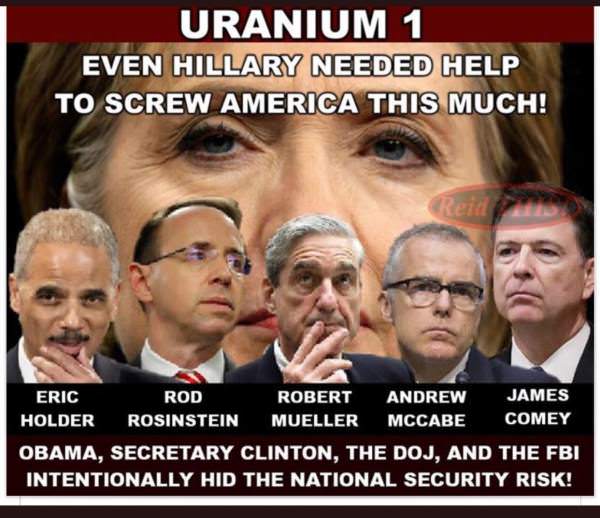 Peter is a Real Estate Broker at Professional Brokers Group (License No. 023000), covering the greater Short Sale area of Colorado.
Phone: 720-299-7373
Email Us

Please fill out the contact form below if you wish for Peter to contact you.
[contact-form-7 404 "Not Found"]




Helping Short Sale Realtor home owners avoid foreclosure with a short sale.
Peter Janisch specializes in short sales in Short Sale Realtor. I am your
Short Sale Realtor Short Sale Specialist Realtor
and Short Sale Realtor loan modification and distressed property expert. This article and content is for general informational purposes and may not be accurate. This should not be taken as legal advice, technical or tax advice under any circumstance. Seek legal advise and representation in all legal matters.